I know some of you will spend their holiday out of town or spend it out of the country. The last thing you would want to see after retuning is an empty house. Studies show that theft and break ins increase during holidays when homeowners are away from their house. So if you are planning on having a vacation this holiday, you need to ensure that everything is still intact when you get back.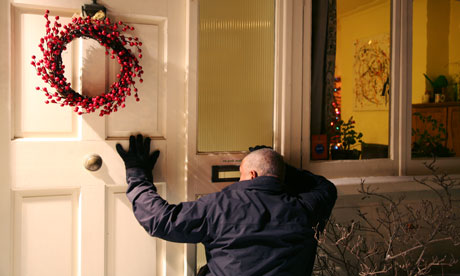 About 60% of burglaries occur when there is nobody at home and so clearly this is something that we should take seriously.  Like many websites I'm going to run through the usual stuff you need to do when you go away for a few days or weeks.  It may seem like common sense, but it's always useful to have a checklist.  And that's just what I've done.  Print off the list below and simply tick the boxes as you work through the questions
Holiday checklist from the Crime Prevention Website
What you may have to cancel
Papers careful who hears you in the shop
Grocery deliveries
Milk deliveries
Who should you tell?
The Police? Most police forces don't record information about unattended premises anymore
Trusted neighbours and friends Leave them with your contact details, a spare set of keys and the PIN for your alarm
See more at http://thecrimepreventionwebsite.com/home-security-assessment/469/holiday-checklist-for-your-security/