"Time flies so fast! Your baby is now growing up and he's now seeking or he already deserves a space of his own. Well in my own experience, it was one my son's 3 year old birthday when we had decided to convert his room. Good thing his crib was big enough so I was able to keep him a bit longer in a baby room."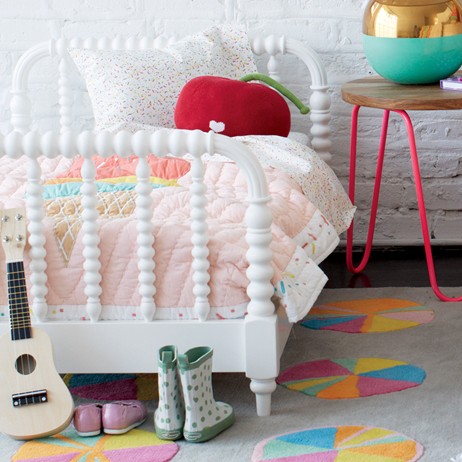 Toddler bed
One of the first signs of toddler-hood is often a thud in the night. This is the sound of your kiddo climbing out of his crib. If this happens at an early age, say 12-18 months, you might want to consider a transition into a toddler bed before making the leap to a twin bed. If you go this route, you have two options.
Convert your crib into a toddler bed. If you bought a crib with an optional toddler rail kit, this consists of removing one side crib rail and replacing it with a low safety rail. This will allow your child to get in and out of the bed on his own, safely.
Another option is to go with a freestanding toddler bed. Toddler beds are low to the ground, and use the standard crib mattress you already own. Kids can get in and out of bed easily.
Both options will work until your child is about 4-5 and ready to move to a big kid bed.