If you are planning a vacation to some other country, an important travel tip is to be familiar with the language of that country. Familiarity with the language will make your vacations easy and you will also gain popularity among natives.
Communication is an important aspect to consider when you decide to take an international gap year or study abroad. While you might be up to date on the easiest (and most cost-effective) ways to keep in touch with friends and family back home, have you figured out how you will manage traveling to countries where locals might not speak your language?
You'll find learning the local language can make your experience abroad much more enjoyable.
How will you meet new people? How will you get around? How will you shop or ask for directions? Before you worry too much, consider these five tips for overcoming language barriers when you go overseas. You'll find learning the local language can make your experience abroad much more enjoyable.
Let's get to it; how to overcome a language barrier:
1. Download a Language App and Learn On The Go
My absolute favorite mobile app to use while traveling overseas (especially visiting countries where English is not an official or secondary language) is called Duolingo.
It is a zero-cost app (and is still ad-free, thank goodness) that I stumbled upon a few years ago that makes learning a new language fun. Seriously, I play it all the time and have seen impressive improvements in my language skills.
I have used it for French and Spanish (as well as Dutch, before I realized people spoke English perfectly well in The Netherlands, so there's that) and found it to be an extremely entertaining program that offers lessons, grading, assessment tests (in case you're more advanced and need to skip a few levels), and "attendance" (activity records and notifications that call you out when you haven't played in a while).
The best part about it: the Duolingo app offers English-speakers 27 languages to choose from, including the world's most spoken languages — so you'll likely be in good shape. For on-the-go use, Duolingo is available for download on Android, iPhone, and Windows phones.
2. Bring a Language Dictionary to Improve Your Vocabulary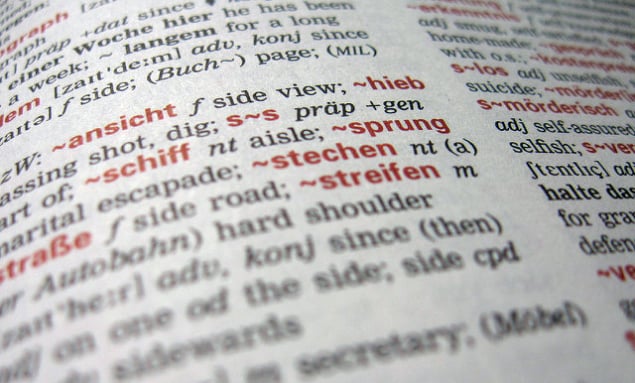 If you are super nervous about drawing a blank when it comes to recalling vocab words from your freshly-learned lingual skills, bring a language dictionary with you when you are out and about.
You can either purchase a physical book (they sell large and pocket-sized ones at bookstores or online) that offers the English definitions of words from the language of your choice on one side, and the inverse on the other side.
See more: https://www.gooverseas.com/blog/tips-overcoming-language-barriers-while-traveling